Specials
DIAMONDTOME MICRODERMABRASION
BUY 2 AND GET 1 FREE!
Men, women and teens all share a common desire to have healthy, youthful skin. Sun exposure and the aging process take their toll on the skin, creating lines, wrinkles, and causing changes in texture and color of the skin. Not only is the face, but the neck, chest, cleavage, arms and hands may be affected as well. Microdermabrasion can reduce the effects of aging on our skin. Diamondtome Microdermabrasion is a non-surgical, exfoliating treatment that improves wrinkles, skin color and texture by removing the topmost layer of skin leaving it more supple and vibrant. It stimulates the collagen tissue beneath the surface of the skin resulting in a healthier and firmer appearance.
---
FILLER SPECIAL
(JUVEDERM VOLBELLA, JUVEDERM VOLIFT, JUVEDERM VOLUMA)
• 1ST FILLER $700
• 2ND FILLER $600
• 3RD FILLER $550

*All syringes must be used in one appointment
---
Product of the Month – JANE IREDALE 20% OFF ALL PRODUCTS
When Jane Iredale formulated the first SPF mineral base that launched her namesake company more than 20 years ago, it was not common to put sunscreen in makeup. Today, multitasking SPF makeup and skincare formulas are recommended by The Skin Cancer Foundation as effective broad spectrum sunscreens. The makeup enhances your natural beauty while helping reduce the damaging effects of the UV rays that cause fine lines and wrinkles.
Injectable Day: Thursday August 2nd, 2018
(in-store/service purchase only)
• Botox or Dysport at $10/unit with doctor or $8/unit with RN
• ALL Dermal Fillers 10% OFF

Summer Hours
Starting July 1st 2018 Nulook Medspa will be closed on Mondays and open Wednesdays 11:00am to 7:00pm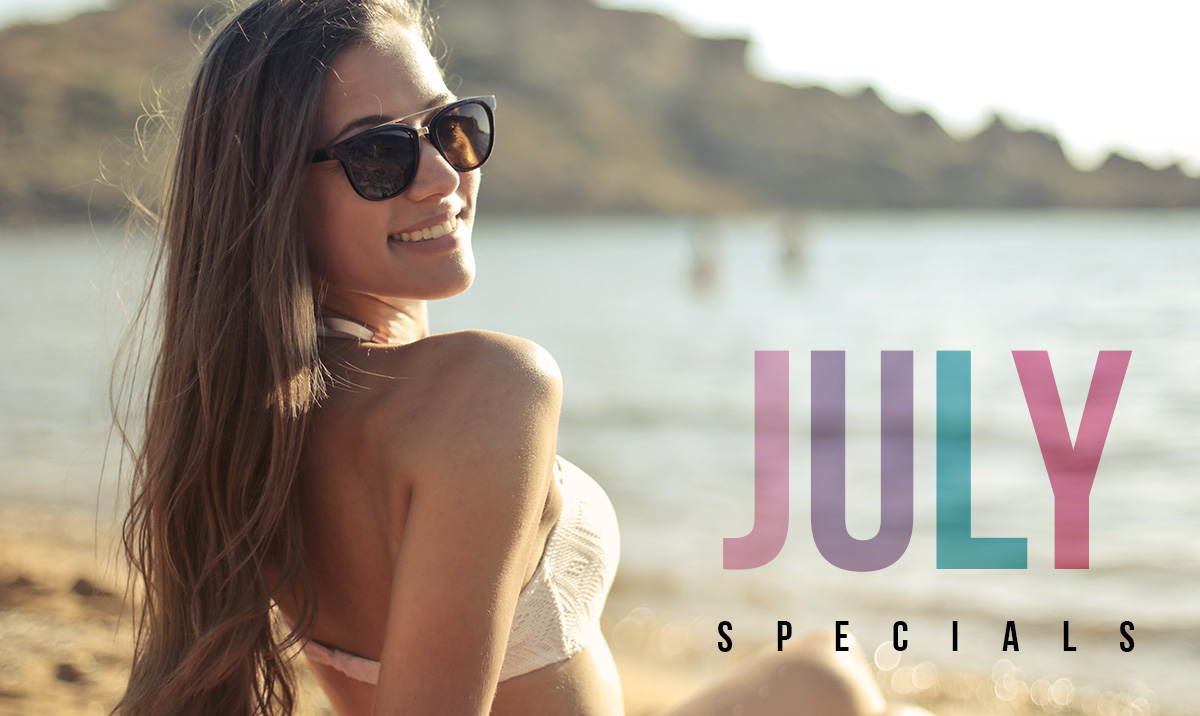 FIRE & ICE FACIAL Buy 2 get 1 free (SAVINGS OF $150)
Our most popular facial, this intensive clinical treatment is designed to rapidly and safely resurface the skin, diminishing the appearance of fine lines and wrinkles while smoothing, softening, and encouraging overall skin rejuvenation. Excellent for all skin types and ages, this facial results in a complexion that is dramatically refined, with no downtime, peeling, or other negative side effects.
---
Purchase a SOFT LIFT and receive a complementary SKINCEUTICALS FACIAL tailored to suit your skin type.
Soft Lift Level #1 $1650 (SAVINGS OF $400.00)
50 Units Botox
2 Syringes of Filler
Soft Lift Level #2 $2300 (SAVINGS OF $420.00)
60 Units Botox
3 Syringes of Filler
Soft Lift Level #3 SAVINGS OF $450.00
75 Units Botox
4 Syringes of Filler
---
Product of the Month – *SKINCEUTICALS Get 1 Product and get 2nd product at 40%off!
*Second product must be of equal or lower price.
Research and innovation are at the core of the SkinCeuticals mission, and our dedication to science has established the brand as a leader in the advanced skincare arena. The company's founding was the direct result of a revolutionary discovery that set the standard for antioxidant formulation. SkinCeuticals continues to pioneer next-generation products that will optimize the health and beauty of the skin—and change the face of skincare for years to come.
Injectable Day: Thursday July 5th, 2018
(in-store/service purchase only)
• Botox or Dysport at $10/unit with doctor or $8/unit with RN
• ALL Dermal Fillers 10% OFF

Summer Hours
Starting June1st 2018 Nulook Medspa will be closed on Mondays and open Wednesdays 11:00am to 7:00pm